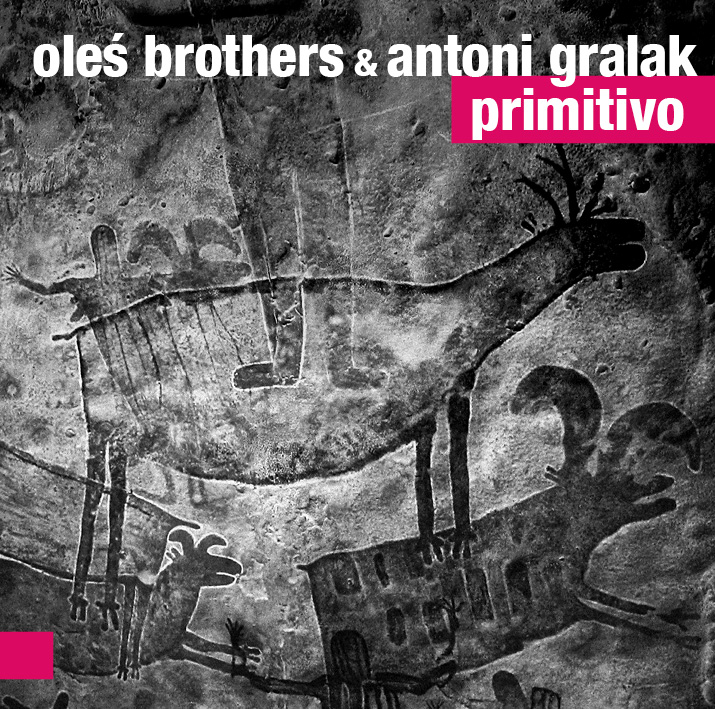 release date:
December 17, 2016
share:
Antoni Gralak – trumpet
Marcin Oleś – double bass
Bartłomiej Oleś – drums
Three outstanding personalities of Polish Jazz - Oleś Brothers, acclaimed as rhythm dream team and the treasure of Polish Jazz, and Antoni Gralak, the legend of Polish Off Jazz. Improvisers, composers and virtuosos. The artists famous for their unconventional approach to jazz create music full of originality and vision. Their new project PRIMITIVO is a beautiful ethno-jazz journey, exploring early, so called primitive, music, inspired by traditional folkloristic themes from all around the world, mostly from Africa, Tibet, Mexico. The public willing to explore new music territories will find this project fascinating in every respect: the musical choices, the candour of attitude and the perfection of execution. Recently PRIMITIVO has been presented at such prestigious jazz festivals as the 20th Jazz Jantar Festival in Gdańsk and 16th International Jazz Festival, Almaty, in Kazakhstan.
Oleś Brothers & Antoni Gralak to formacja powstała ze zderzenia trzech wybitnych osobowości polskiego jazzu – improwizatorów, wirtuozów i kompozytorów. Artyści znani z niekonwencjonalnego podejścia do jazzu tworzą muzykę przepełnioną oryginalnością i autorską wizją. We wspólnym projekcie PRIMITIVO szukają odpowiedzi na pytanie, jak brzmiałaby muzyka u swego zarania. Eksplorując terytorium dźwięków pierwotnych z całego świata, nie ograniczają się jednak do odgrywania skrupulatnie odnalezionej muzyki, ale przenoszą ją do czasów współczesnych, odnajdując w niej zagubione ogniwo kanonu improwizacji.